We adapt our tours to you, your needs and preferences. Every vacation is different and that's why we design each visit thinking of what YOU need to make it extra special. YOU are the focus, whether we are creating a full vacation package or just a day trip or two.
Authentic. Take home experiences, not just pictures
The best memories that we make are the ones that connect with our emotions.
Remember that time we went to Aragon and they let us close the castle gate? Or that time we stopped in a small town during its town fair and we got to see their version of the "Running of the Bulls"? Or when that winery let us taste their newest wine experiment directly from the barrel? We help you create these memories.
Every day we look for new ways to connect to your emotions: Visiting "secret" places, discovering traditions and local festivals, offering you unique experiences like grape stomping during the harvest season, a private boat ride to discover the hidden coves of the Costa Brava, unearthing the mysteries of black truffles…
Make new memories with us!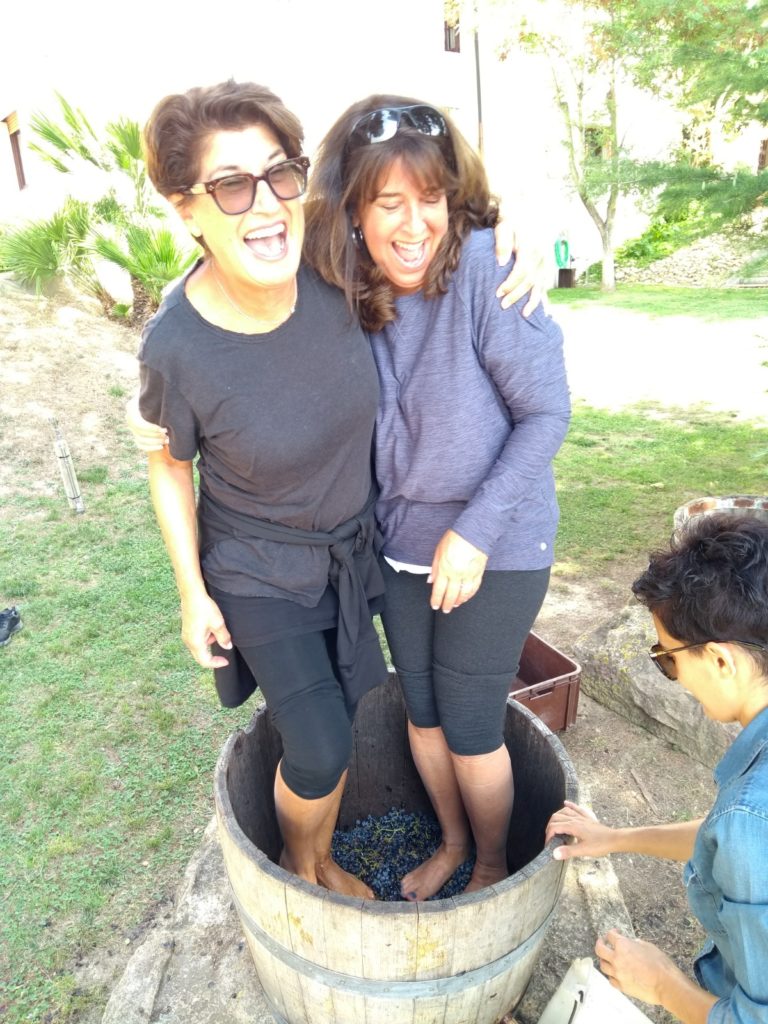 You decide what you want us to do
We are experts in Spain and Portugal, we can help you with as much or as little as you need us to! We can design your entire trip or only for those services you need us for:

We take care of all your transportation needs in Spain and Portugal: private transfers, private transportation during your tours, train/bus/plane tickets, etc.

Your pace. Based on your interests and needs. This is your vacation! From two hours to a full day, we will make sure you get the most out of your time.

Because we want you to look back on your vacation and be wowed!

Boutique hotel? Country bed and breakfast? Centrally located or maybe with fantastic views? In the middle of the hustle and bustle, or just far enough removed to be relaxed? We will suggest your hotel based on your preferences, and we will take care of the booking, with no hidden costs or surprises.

Whether we take you on the tour or you want to do the visit on your own, we can take care of the skip-the-line tickets to the monuments and museums.

We can make restaurant suggestions and/or reservations.
If you are an independent traveler, we can design your trip, take care of the reservations and all you have to do is show up and enjoy your well-planned vacation.
Ask. We are here for you. Anything you need before or during your trip, all you have to do is ask.
Our guides: local, professional and hand-picked
All of our guides are locals. That´s the only way to really get the 100% original, authentic experience and insider knowledge you are looking for.
We personally pick every person who works with us. And because we know our team, we know you will be in good hands during your tour. Marta, Dolors, Esther, Marcus…. All of them are prepared for your arrival, excited to show you around and to help you fall in love with what you will see and visit.
Our team is made up of qualified, certified professionals.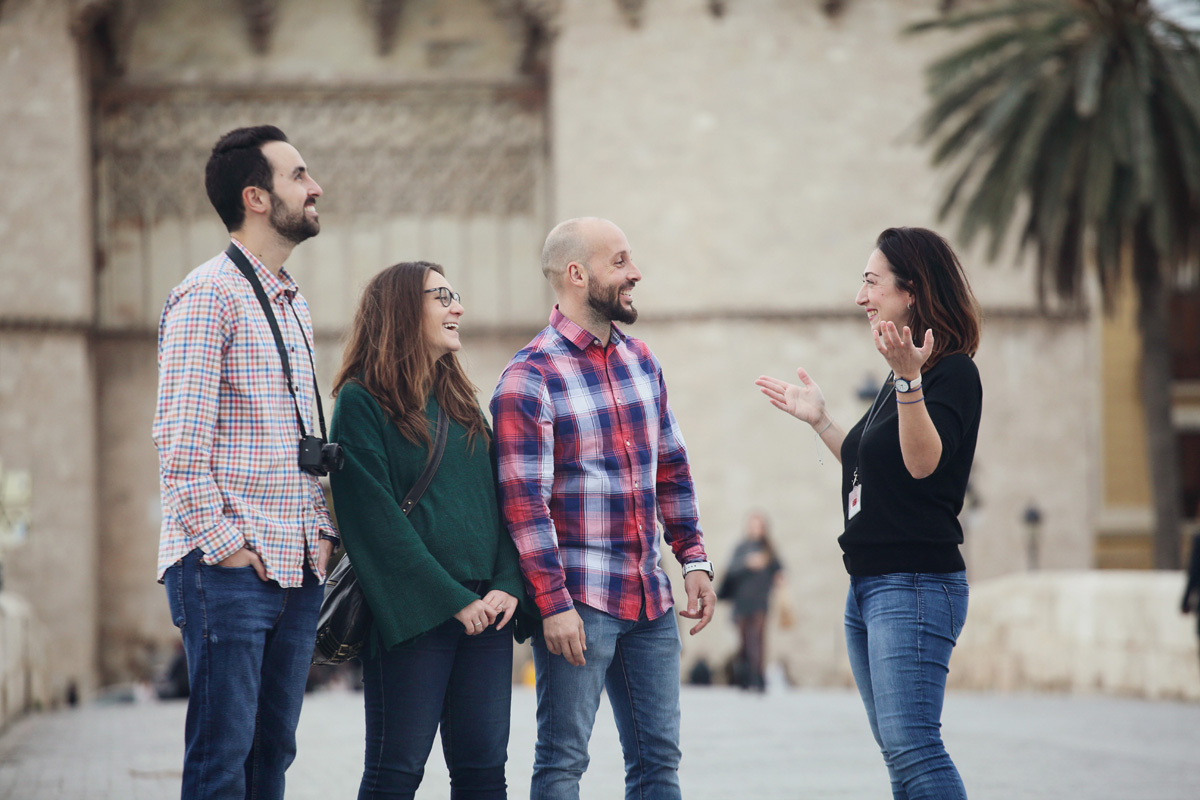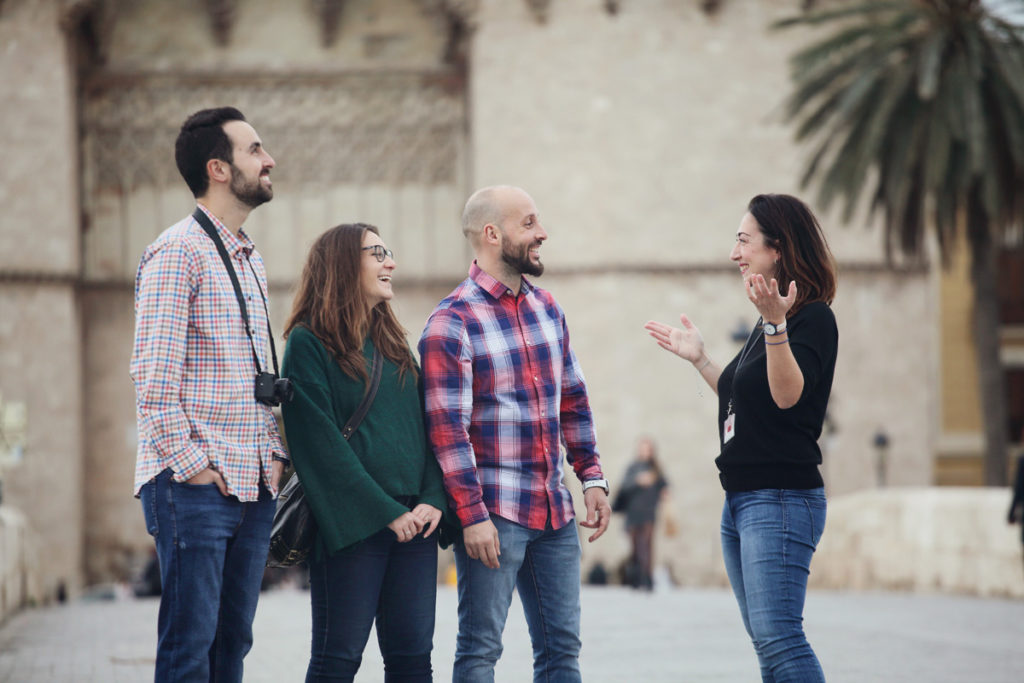 We provide them at no extra cost
At your service, 24/7 during your trip.
Once you arrive in Spain or Portugal we offer customer service and advice for free. For us, it is very important to guarantee your maximum satisfaction and so we put our staff at your service 24 hours a day 7 days a week.
That allows you to do exactly what you want to do:
Last minute changes to your itinerary.
Ask us any questions you might have.
Add additional services once you are in the country.